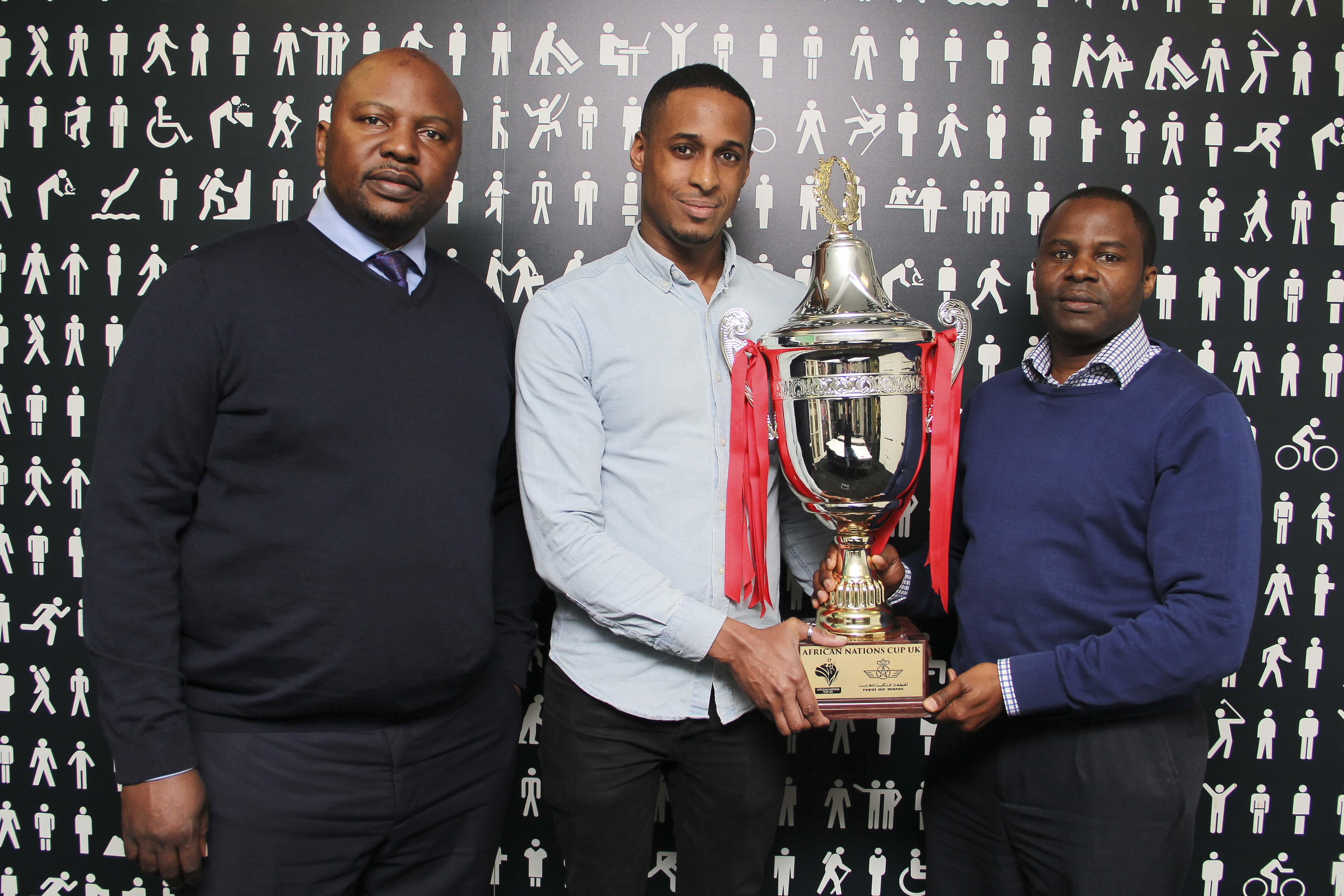 African Football Association (AFA) marquee tournament, the African Nations Cup UK registered twenty (20) Nations for its 9th Edition that will start in July 2017. The UK tournament was founded in 2009 as a twenty team competition and has grown to be a highly competitive event.  The draws were conducted in the Levi Roots Smooke House Restuarants in Westfield London E20-last Friday 2nd June 2017, and the groups are as follows.  
AFRICAN NATIONS CUP UK- 2017
| | | | |
| --- | --- | --- | --- |
| *GROUP A*                             | GROUP- B                      | GROUP-C                     | GROUP –D |
| GHANA | UGANDA | SIERRA LEONE | GUINEA BISSAU |
| ANGOLA | GUINEA | IVORY COAST | SOMALILAND |
| SOUTH AFRICA | ZIMBABWE | NIGERIA | KENYA |
| ZAMBIA | CAMEROON | TANZANIA | LIBERIA |
| BOTSWANA | MADAGASCAR | MOROCCO | SAO TOME & PRINCIPE |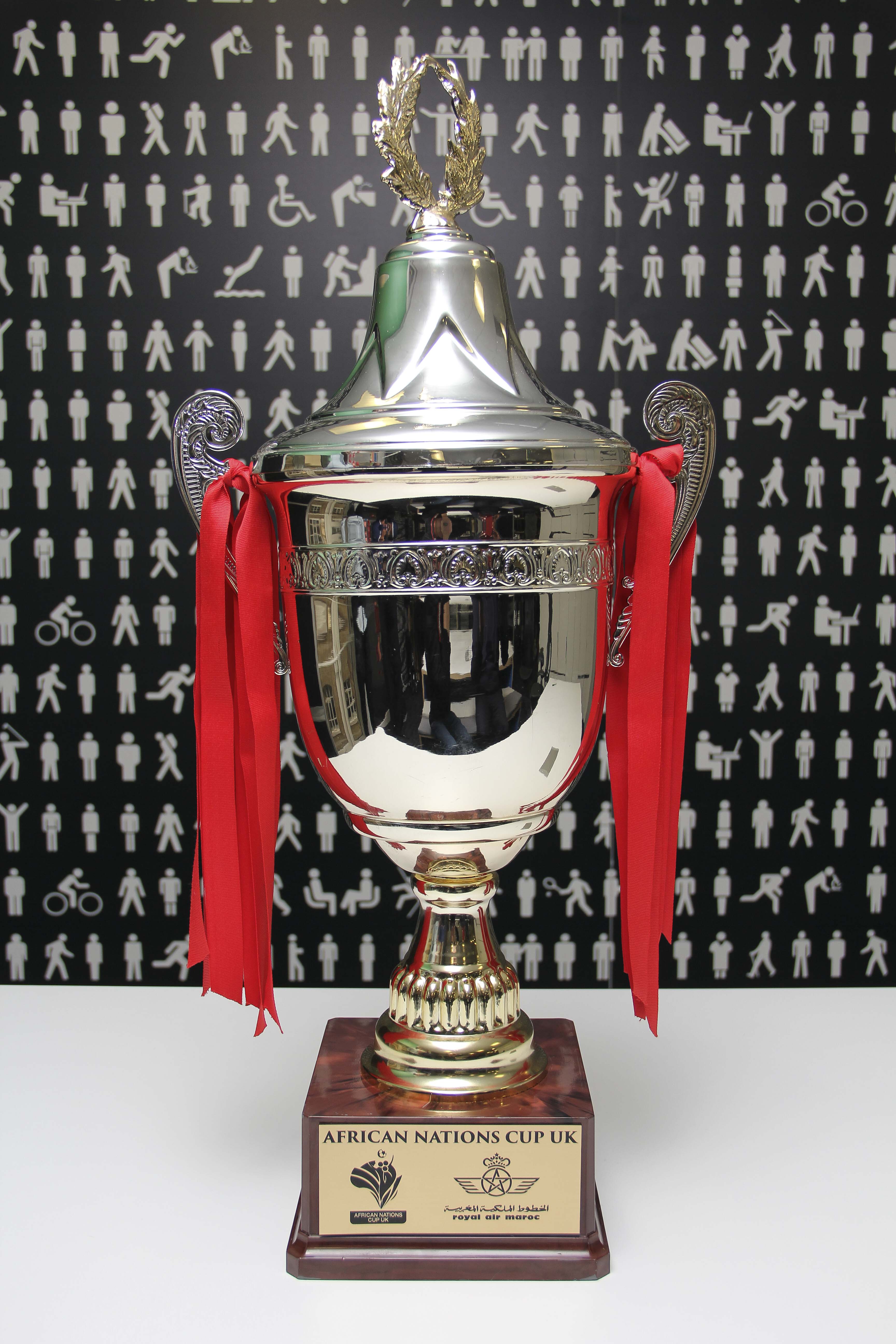 The tournament will also host the U17 finals alongside the open age competition and the matches for the youth has attracted countries from ZIMBABWE, MOROCCO, GHANA, ANGOLA  And BRAZIL  as a special Guest on 1st  July 2017 from  10 -AM.
This tournament will kick off on the 1st, 2nd and 8th of July at Hackney Marshes-East accessed through Homerton Road London E9-5FP for the group and knock out stages. "We will have FREE entry for all" say Daniel Lutaaya the Marketing Director. The finals will be on 15th of July 2017 at New Rivers Stadium on Whiteheart Lane Wood Green London N22-5QW. On the day we will have a special charity match themed 'Big MATCH, BIG CAUSE' between the Legends of Africa taking on Legends of the Caribbean in the UK for the cause towards Prostate Cancer research  with the entry fee of 5 pounds.
The opening ceremony and closing ceremony will have ambassadors from Botswana Guinea, Kenya and Morocco respectively.
The event has attracted partners including Prostate Cancer, who will be creating awareness during the tournament about Prostate Cancer in Black men with  campaign  'Stronger Knowing More' and in addition to our longtime partner  Terence Higgins  Trust  will continue to  raise the awareness on HIV in the communities with a free on site testing , The African Football Association and the African Nations Cup UK are not-for-profit community-based organisations and are the proud organisers of this glorious football event that brings together many African communities in the UK with a shared vision of celebrating our African culture and empowering our communities to unite for good causes through grassroots sport.
Tony Wong, Men at Risk Programme Manager at Prostate Cancer UK said; "1 in 4 black men will be diagnosed with prostate cancer in their lifetime – that's double the risk faced by white men in the UK. However a startling 86% of black men are unaware of the heightened danger they face. Partnerships like this one with the African Football Association play a key role in raising awareness of the disease and we're proud to be supporting the African Nations Cup UK. "If prostate cancer is caught early it can often be successfully treated. Prostate Cancer UK's campaign, Stronger Knowing More, aims to inspire black men to face their risk of prostate cancer by having the courage to talk to their doctor and spread the word, so that the disease is picked up earlier and treated in time. "
Other notable partners Bhora Africa, Diaspora Marketing Solutions, Ben TV, Nigerian Watch, Fayika TV, Royal Air Maroc, Eden Sports Group, Zulu Sports Management, Kick it Out, Baby Pearl Events LTD and MOT YOURSELF. The tournament is fully affiliated to London FA and follows full football regulations.
The tournament is looking to attract in the region of 4000 fans to share the diverse cultures of the African Diaspora through the great game of football.  So join us to be part of the biggest community football event in the UK if not Europe.
For more Information Contact: Danny Lutaaya – 07443355046 or Email Daniel@africanfa.com